Common Ground is a weekly worship gathering for students and young adults hosted by Thrive Young Adult Ministries at FBC Barnesville.
Need a ride to church? The Lift Team is here to serve you!
The FBC Barnesville church bus will pick up students every week at 6:30p at the Village dorms and will return you back to campus at 8:30p. This is a FREE service to Gordon State College students. First Baptist of Barnesville is located at 200 Zebulon. St and less than a mile away from the campus. To contact the church, feel free to call 770-358-2353.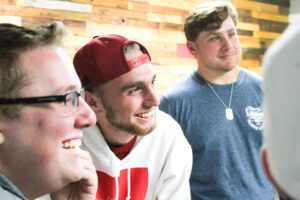 TO LEARN MORE ABOUT THRIVE YOUNG ADULT MINISTRIES CLICK ON THE LINK:
TO LEARN MORE ABOUT COMMON GROUND PLEASE CLICK ON THE LINK BELOW:
TO LEARN MORE ABOUT FBC BARNESVILLE FOLLOW THE LINK BELOW: